R.D. Engineering & Construction, Inc. General Telecommunication Construction Services have expanded and now include the following:
• Site Development
• Antenna / Coax Installation
• Tower & Monopole Erection
• Transmission Line Testing
• Microwave Dish Installation & Alignment
• Site Maintenance
• Custom Fabrication
As the construction needs of our clients evolve so has our company's project diversity. We offer our clients an exceptional value with our utmost consideration to meet all their needs.
Project Completed at Glen Helen Amphitheater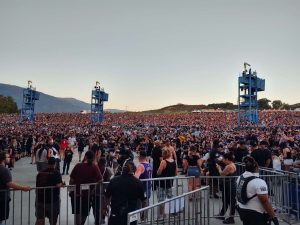 The Glen Helen Amphitheater is a 65,000-capacity amphitheater located in the hills of Glen Helen Regional Park in unincorporated San Bernardino County, California, United States, adjacent to San Bernardino city limits.
R.D. Engineering & Construction, Inc. offers 40 plus years of extensive experience in general contracting dating back to 1978. Due to our expertise and creativity, we are able to offer the following specialized services:

• Construction Management
• Design / Build
• Time Lines
• Cost Analysis
• Fast Track Project Management

Robert Davison, Jr. President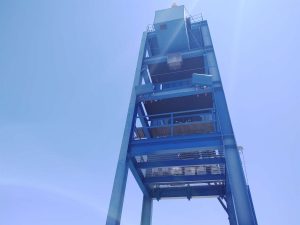 R.D. Engineering & Construction, Inc. offers a wide variety of architectural services in order to provide our clientele maximum versatility in one central location. Client needs have varied over the years from the simplest form to comprehensive designs for specialized engineering projects.
Our architectural division prides itself on its diverse knowledge and skills to provide services that meet every aspect of our client's requests. Design / Build options are readily available.
PRIMARY SERVICES TYPES OF PROJECTS
Land Surveys Telecommunications
Hazardous Materials Analysis Restaurants
Zoning Research Convenience Stores
Planning Exhibits Drug Stores
Leasing Exhibits Gasoline Stations
Architectural Design Commercial Buildings
Structural Engineering Industrial Sites
Site Engineering Special Requests
Permit Processing
Construction Management