R.D. ENGINEERING & CONSTRUCTION, INC.'S headquarters is located in El Cajon, California with outreach capabilities throughout California, Nevada, Arizona, Utah, Texas and Hawaii (Washington and Oregon licenses pending). We pride ourselves on providing professional and timely services to our clients. Our expertise is quite diverse in order to comprehensively address and subsequently complete specific client requests.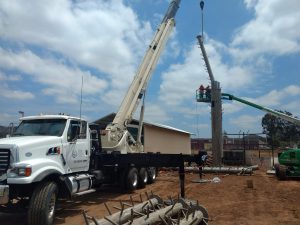 R.D. ENGINEERING & CONSTRUCTION, INC.'S service arenas include:
• GENERAL ENGINEERING, BUILDING, AND TENANT IMPROVEMENTS
• TELECOMMUNICATIONS: NEW SITE CONSTRUCTION, DAS, MAJOR MODIFICATIONS, LARGE SCALE VENUES- INDOOR AND OUTDOOR SYSTEMS:
• DAS (DISTRIBUTED ANTENNA SYSTEMS)
• CRAN & SMALL CELL
• DOT SYSTEMS
• TESTING & TROUBLESHOOTING CAPABILITIES:
• FIBER- OTDR, POWER METER, SCOPING, ETC.
• COAX – SWEEP, DTF
• PIM & DTP
• EXTERNAL PIM HUNTING CERTIFIED
• TROUBLESHOOTING- RSSI, PIM, VSWR & FIBER
• ARCHITECTURAL CONSULTATION, DESIGN, AND COMPREHENSIVE DRAWINGS
• CUP, COASTAL, AND ADDITIONAL PERMIT PROCESSING
• PHOTO SIMULATION, ZONING, AND SITE ACQUISITION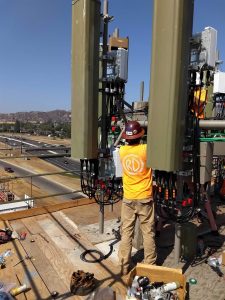 PERFORMANCE HISTORY
R.D. ENGINEERING & CONSTRUCTION, INC., a general contracting corporation ("R.D."), was founded in 1978, and has continued operating solely under the auspices of Robert D. Davison, Jr., President. We specialize in unique engineering and telecommunication projects. R.D. is proud of our client base which includes well known industry giants: AT&T, Century Link, Sprint PCS, Verizon Wireless, T-Mobile, Ericsson, Inc., Motorola, Crown Castle, GTE Inc., Bechtel Telecommunications, Crown Castle, SBA, American Tower Corp., Black & Veatch, 7-11, etc.
We provide professional and timely services to all of our clients. This type of service has been the cornerstone to R.D. developing a superior reputation in all of the industries we serve. R.D. has extensive experience in the management and completion of the following types of projects:
• GENERAL SITE CONSTRUCTION
• GENERAL ENGINEERING CONSTRUCTION
• ARCHITECTURAL DESIGN
• TELECOMMUNICATION
• DESIGN / BUILD
• GENERAL SITE DEVELOPMENT